Love & Dating
10 Things Every Woman Wants in The Morning But Will Never Tell You
Women are very complicated by nature, they would probably want something and not tell you, expecting you to understand their silent needs, and take care of them. This behavior of women also extends to how they want to be treated at the start of the day.
Most times, guys find this behavior very annoying and get pissed at their ladies for not being pleased with their efforts to make them happy.
But not to worry, I will show you some of the things your woman wants you to do in the morning, but will never tell you. These secrets could possibly add an extra spark to your love life.
10 Things Every woman wants in the Morning But Will Never Tell You
1. Wake Her Up in the Morning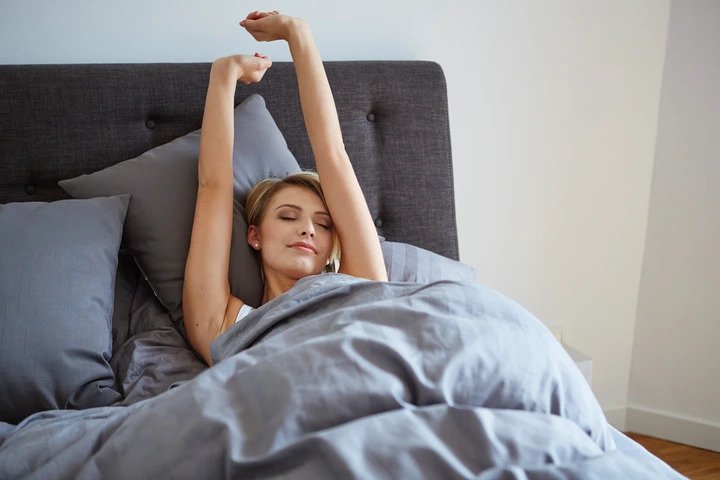 Women love to be woken up in the morning in a romantic way. You can wake her up with soft butterfly kisses all over her body, whispering sweet words into her ears or gently shaking her awake. This gives her a sense of security and belonging.
2. Give her a morning kiss and ask how she slept
Women love kisses, especially morning kisses. Kissing your woman first thing in the morning is considered a very romantic gesture by women. After the morning kiss, greet her and ask her how she slept. This alone will boost her morale, and give her the motivation she needs to start her day.
3. Bring her breakfast in bed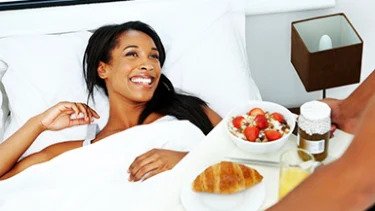 Breakfast in bed is another very romantic gesture a man can portray to his woman. Don't only bring her meals to the bed when she is sick, but try to make it a weekly routine, at least 2-3 days a week serve your woman breakfast in bed. This increases the love in your relationship.
4. Ask about her plans for the day
Your woman loves it when you ask about her plans for the day. Don't only ask, but know how you can help her achieve them if it's something you can do. Especially if you have time. This lets her know that she can always count on you to come through for her.
5. Let her sleep in and help her with chores
This is particular to partners who have kids. If you noticed she had a very stressful day at work and taking care of the kids, you can allow her to sleep an extra hour or so by helping her with some chores or taking care of the kids or doing both if you have kids. Help her every chance you get, and she will always appreciate it.
6. Tell her how much you love her
Generally, a woman always wants to hear that her man loves her. Imagine how elated and happy she would be to hear you whisper how much you love her into her ears first thing in the morning, especially when said the simple "I love you". It will leave a smile on her face the whole day. This will make her whole day.
7. Compliment her
Women always like to be told how beautiful they are. Complimenting your woman every morning is something every man should do every morning, as it boosts women's confidence. In addition to complimenting her, tell her how lucky you are to have her in your life, and how much of a blessing she is to you.
8. Praying with her
Especially if you are a believer, praying with your woman strengthens the bond between the both of you. Every woman prays for a man who knows God and can help her grow her spiritual life, waking up in the morning and praying with your woman is something every woman secretly longs for.
9. Send her Sweet text messages and leave post-it notes around the house
Leave her sweet notes around the house, and send her text messages every morning, especially when you are not around her or close to her. These text messages and notes show her that even if you are not together, she is always in your thought.
10 Take a shower with her
Who doesn't like morning sex? or just plainly smooching before starting their day. Shower time gives you time to do this, especially if there are kids in the house. But if due to work reasons or lack of time you can't bathe with her, you can start a bath for her. Every woman secretly wants this, but wouldn't tell you.
When doing all this, be sincere don't just do it to flatter her. The words and actions should come from your heart. These actions bring the much-needed spark to your relationship, keep your woman perpetually happy and help your already budding romance to bloom.
Wrapping Up
Those are some of the things every woman wants in the morning but will never tell you, it doesn't really matter if you don't do it perfectly, what really matters is the thoughts and that you did it sincerely. Doing these things will make your woman happy, which will, in turn, make your relationship and your life a  happy one, and bring back the spark in your relationship, or add to the already existing spark, and blooms your romance.
ALSO, READ Twin Flame Energy:10 Unmistakable Signs That You Have Found Your Other Half